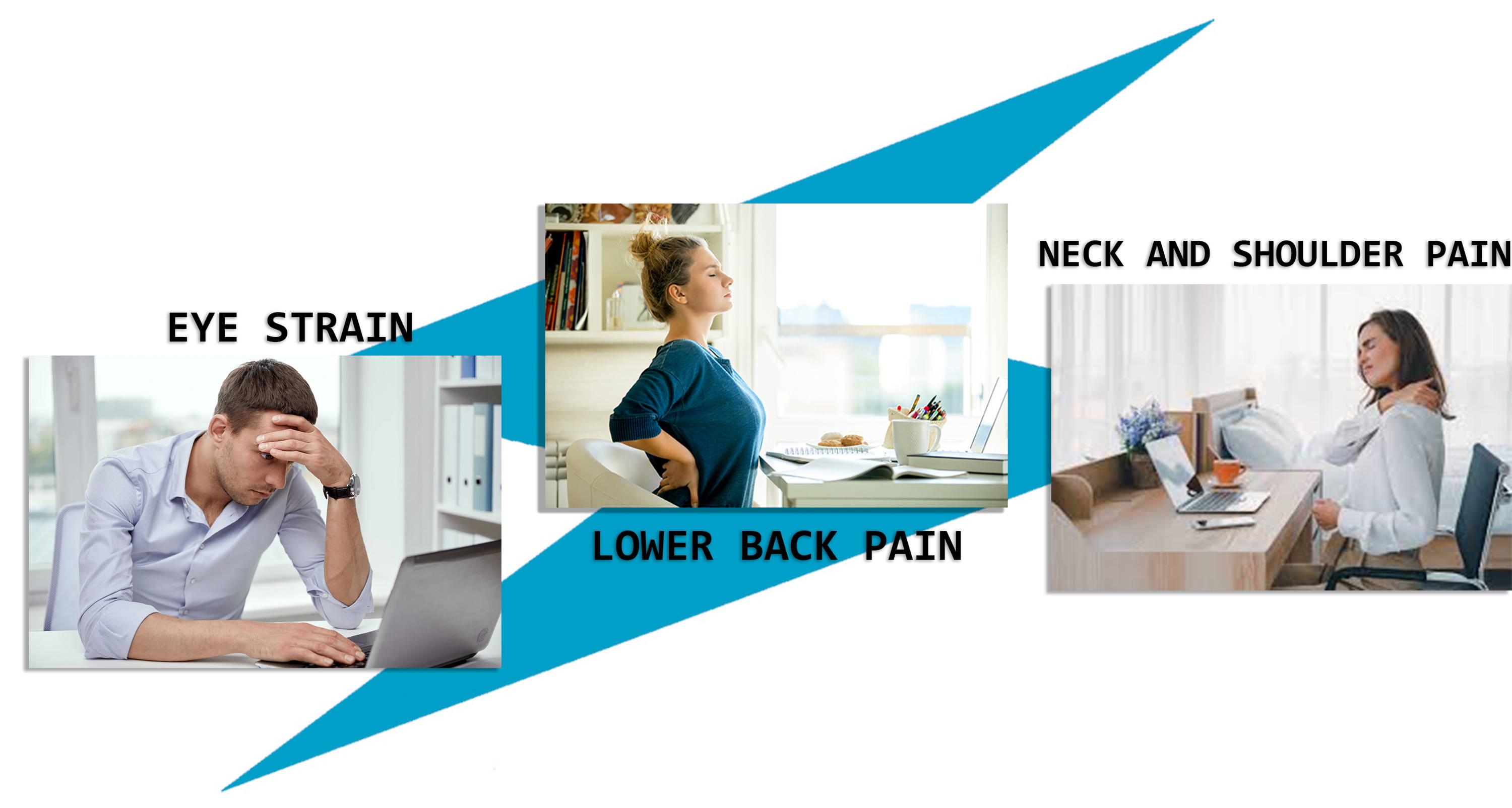 Making Computing Confortable

Starring at your computer for too long can cause eye fatigue either by your computer monitor being too close (making your eyes work harder to focus) or too far away (making your eyes strain to read small prints)
Back pain can be a common problem when working in an uncomfortable position. Use as a standing desk, full size sitting desk, on the couch, in bed or wherever you want to use your laptop comfortably!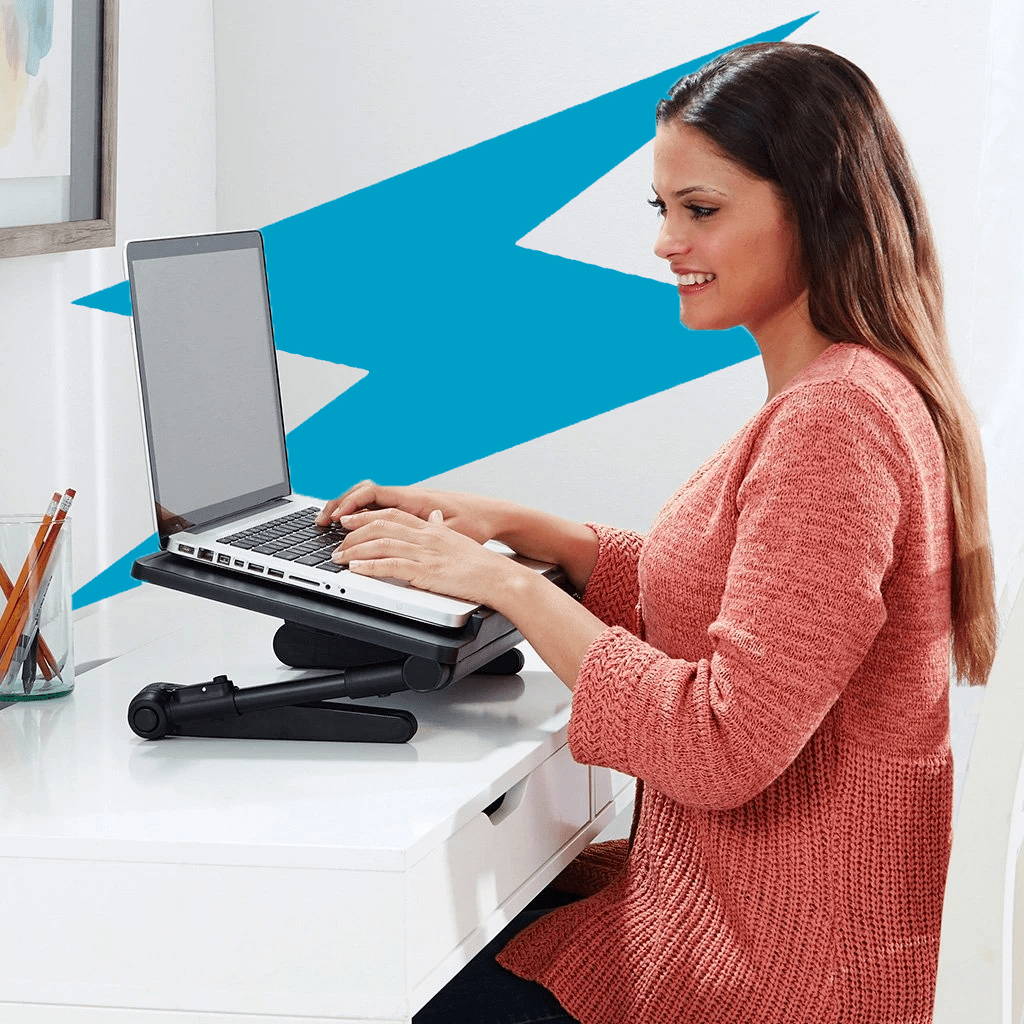 Use Your Laptop at your Desk on your Couch!
Stretch your legs, move around and get comfortable

Aluminum panel keeps your laptop cool

Keep Your posture straight and your body in tip-top shape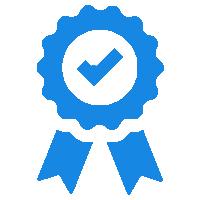 Connect your lights to our Remote control for even more fun and exciting functionalities. Easily change between light patterns to find the perfect fit for your environment.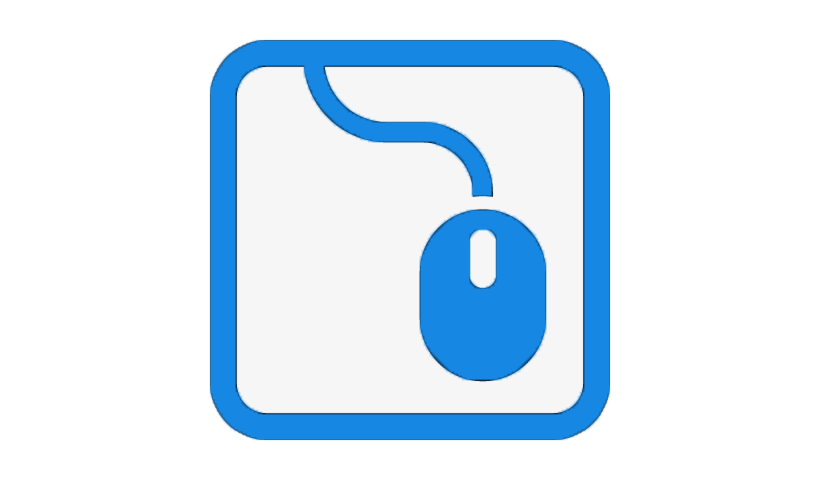 This durable long lasting LED light strip lasts for an extended period of time of over 35,000 hours.

Low electricity consumption. 100% safe for you and the environment! Low carbon, no radiation, and no flicker.

Fully Adjustable 360 ° Legs
Flexible ribbon with a powerful adhesive backside. Easily sticks to clean and flat surfaces.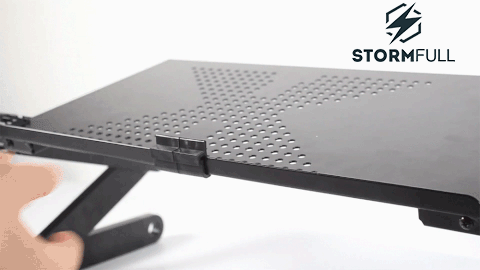 Multi-Purpose Funcionality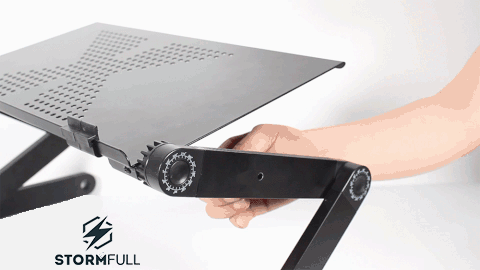 -The desk is suitable for both indoors and outdoors use. It can also be used as a breakfast in bed and dinner tray,
- Other ways this can used include standing desk, book tray, writing desk, gaming table, fordable laptop Desk, laptop riser, desk riser, laptop holder, cooling pad and much more.
-This adjustable laptop workstation can be customized to any position and features ventilation holes for proper heat dissipation. Now use your laptop for hours anytime, anywhere.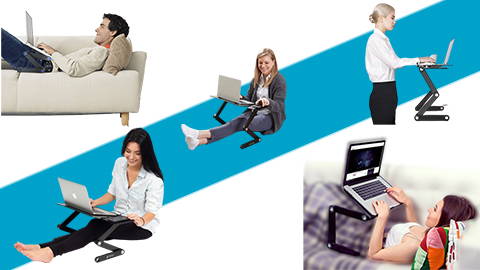 Can be cut shorter according to your needs
Can attach multiple sets of the strips to make it longer
16 total colors: 3 solid colors, 13 mixed colors
Different modes, including 4 flashing modes
Can be placed anywhere
Easy to install and use
Plugs into any USB outlet

LEDs use low power consumption
Lights keep a low temperature even when on for long periods of time
Includes a remote control